Daffodilly Spring SVG Bundle by 3dsvg.com
Large DIY Necklace Card With Back Pocket Studio V3 - Freebie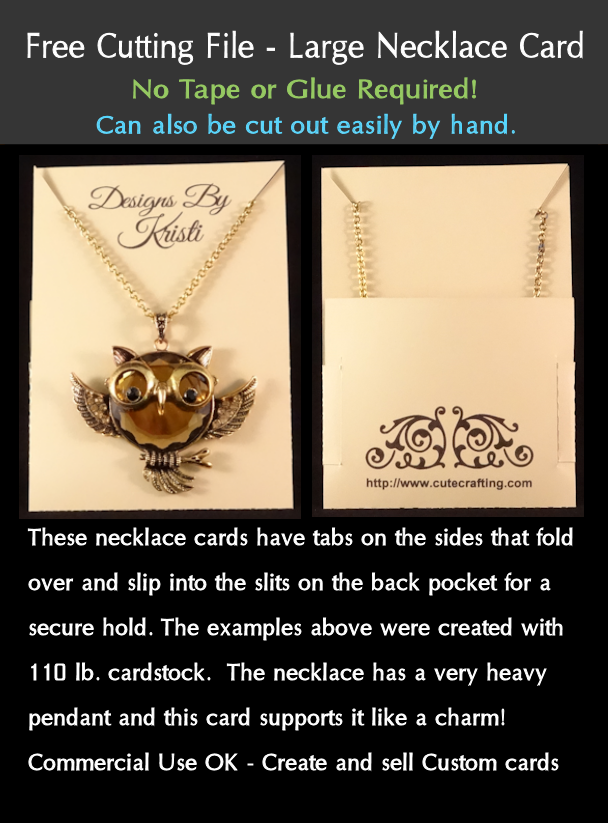 This necklace card was created so it could be made on a cutting machine or for cutting out by hand while on the go.
The template design for the PDF prints out the cut and fold lines on your cardstock. There are 3 PDFs with varying degrees of line darkness. This will allow you to have very light thin lines on the cardstock that won't show after you cut them out. You can also get 2 sizes from the PDF cards depending on how you select to "print" them. If you choose "fit to page" the will print out to be 4.75" tall - If you select "actual size" they print out 5" tall x 3 11/16" wide.
The beauty of creating these on the Silhouette Cutting Machine is that you can resize them to create your own custom sizes. If you design jewelry you can create custom size cards for each of your designs according to your sizing needs. Commercial use ok so you can also create custom made necklace cards and sell them to your customers.
You will love how quick and easy these are to cut and assemble whether you cut them out by hand or run them through your cutting machine. Import graphics to add designs to your cards and turn them into original works of art. For the handmade there is plenty of space to use ink stamps to add your logo or designs.


Download your free SVG here: Complete Necklace Card Set Zip File

Click here to Download Necklace Card SVG

Click here to Download Necklace Card Studio V3

Click here to Download Necklace Card PNG

Click here to Download Necklace Card - 3 PDFs Zip File

Click here to Download Necklace Card - DXF

SVG Sucker Wrap Cutting File - Freebie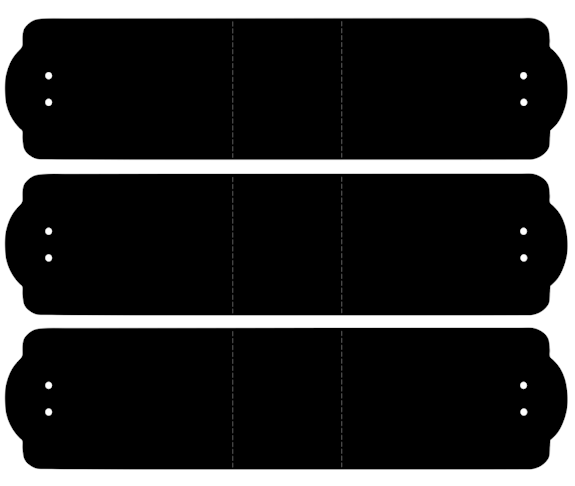 The image above is for preview only. Scroll down to the end of this article to download the full size 300 DPI file in SVG,PNG, or PDF.
SVG for making cutting files to make sucker wraps for party favors, gifts, etc. This is for the wrap only. The preview images show examples of ways to decorate the wraps. The skeleton design was purchased at the Silhouette Store. I was able to resize it small enough to fit the cover of the wrap to make treats to hand out for Halloween.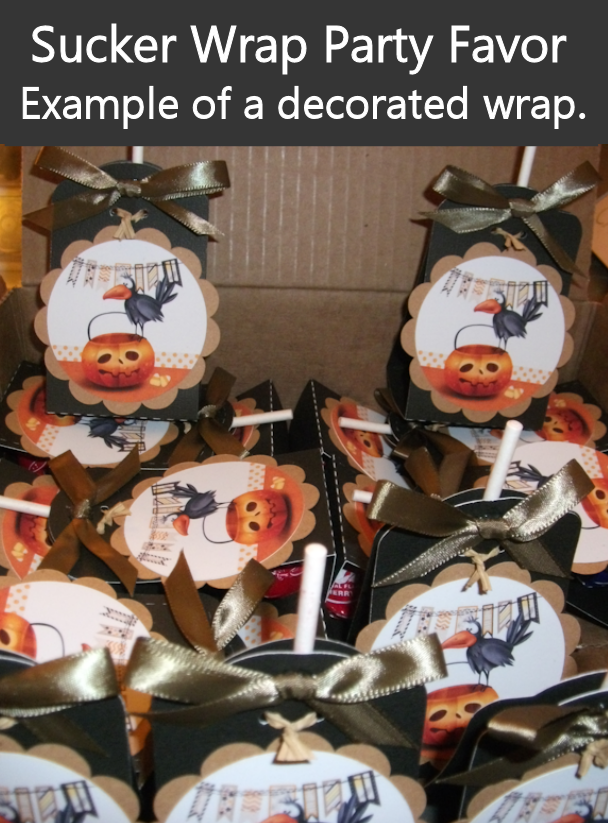 I decorated the wraps above using graphics by Olga Unger (crow and pumpkin) and made them in to 2" circles, then I added a scalloped border beneath it. When I first made these I was out of ribbon so I improvised and used some twist ties to hold the wrap closed. I picked up some ribbon and decided to leave the twist ties in place (it was one of my lazy moments) and then I made some bows and just hot glued them on to the wrap for added decoration.


Click here to view Sucker Wrap SVG
Click here to Download Sucker Wrap SVG
Click here to view Sucker Wrap PNG
Click here to Download Sucker Wrap PNG
Click here to view Sucker Wrap PDF
Click here to Download Sucker Wrap PDF