Free Printable Tip Jar Sticker
Place this adorable Tip Jar Sticker on your tip jar at work. Who could resist stuffing the jar with a few loose bills? You'll be rolling in dough!!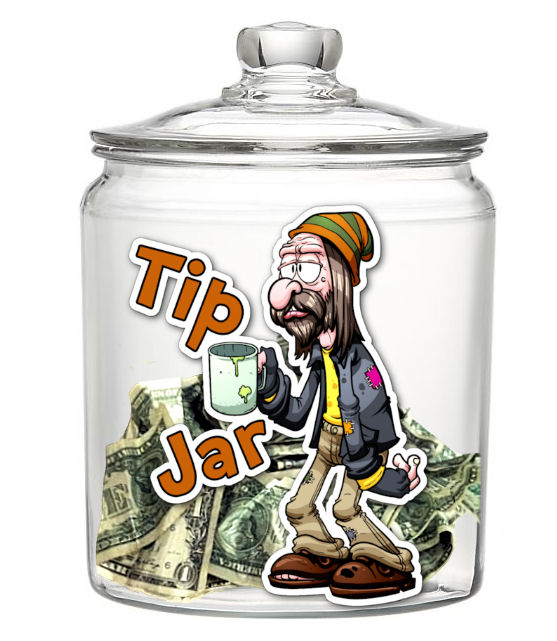 Sticker created with licensed artwork by memoangeles - Envato Marketplace
Wood texture in preview image created by
Irene Zeleskou - ftourini
The sticker has a thin dark border along the edges to follow with your scissors and is simple to cut out. They print out well on printable vinyl or sticker paper. I prefer to use the printable vinyl because it is also waterproof!
This Tip Jar Sticker is available to download in full page size (big enough to slap on a bucket) or Quart Sized to fit any canning jar or pickle jar you might have laying around.
Full Page Sticker
Quart Sized Sticker 2 Pack